Title: A Child of World War II Writes: Love is Timeless in War and in Peace: A Truth Beyond Compare
Author: Lourdes J. Astraquillo Ongkeko, Ph.D
Publisher: New Leaf Media, LLC
ISBN: 978-1-970072-48-8
Genre: Memoir
Pages: 41
Reviewed by: Arthur Thares

Hollywood Book Reviews
It is my opinion that a book only needs to be as long as it takes to get the point across, which is why this is still a great story at only 41 pages. Author Lourdes J. Astraquillo Ongkeko, Ph.D., only needed that much to tell a compelling real-life story about life in the Philippines during the most prolific war in history. This is one of those stories that probably needed to be told for the author's sake, but we all benefit from it.
Love is Timeless in War and in Peace: A Truth Beyond Compare is an intimate story about a little girl who did what she had to do to survive in the Japanese-occupied Philippines during World War II. A lot is going on in the few short pages of this book, but one of the main theme is how the author learned Japanese and got her family out of a few sticky situations because of it. It's easy to lose track of how terrifying war is when you consider it a past event or look at it as a whole instead of individual stories. Stories like this remind you that while war is ugly in the big picture, what it does to the average person is even worse. While Dr. Ongekeko doesn't recount any death-defying stories, it is clear that life was not ideal for her family.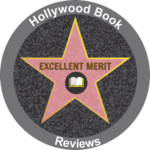 The story is easy to follow and grammatically sound. Dr. Ongkeko has clearly led an eventful life that started during troubling times but created a remarkable individual who felt it was necessary to share her story with the world.
Love is Timeless in War and in Peace: A Truth Beyond Compare isn't a story glamorizing war or making action heroes; it is more a story about heroism in our everyday actions. It is the story of one little girl who woke up every day in the country she was born into with strangers running the show and found a way to make herself and the people around her better. This is a fantastic, genuine story that people will come away from feeling positive.