Title: I'll Remember April
Author: Jean Murray Munden's
Publisher: Writer's Branding
ISBN: 978-1-953048-00-4
Genre: Fiction
Pages: 370
Reviewed by: Margie Przybylski
Hollywood Book Reviews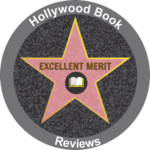 There is something magically special about grandmothers. Author Jean Murray Munden's novel, I'll Remember April, captures that sentiment beautifully. The story begins when Louise is visited by her favorite grandchild, Lulu, and they spend a pleasant day together reminiscing about their family's history.
The story is set in the 1980s, and the author does an excellent job of portraying life in a bygone era. Munden's writing is evocative and descriptive, and she creates a vivid picture of the world which Louise lives in. The book is a testament to the power of family and the importance of the relationships we build throughout our lives. I found this book touching to read, as I have recently lost my own grandmother, and I fondly recall our memories together almost daily.
Louise is a relatable character, and readers will find themselves drawn to her as she shares her memories of her family and her life. Her relationships with her children and grandchildren are particularly touching, and the author does an excellent job of capturing the dynamics of a large family. One of the most compelling aspects of the novel is the way in which it explores the theme of aging. As Louise reflects on her life, readers are invited to contemplate their own mortality and the passage of time. The author portrays aging as a natural part of life, and the message is one of acceptance and appreciation for the time which we have.
The book is well-paced and engaging, and readers will find themselves quickly drawn into the story. Munden's writing is rich and comforting, and she creates a world which is both familiar and enchanting. The characters are well-developed, and their relationships are portrayed with a depth and authenticity that is rare in contemporary fiction.
Overall, I'll Remember April is a beautifully written novel which will appeal to readers of all ages. The story is engaging, the characters are relatable, and the themes are universal. It is a testament to the power of family, the importance of relationships, and the beauty of life. Munden's book is a true work of art that is a joy to read. I highly recommend this book to readers in search of something wholesome to share with younger readers. The themes covered in this novel are perfect for junior high or high school students who may lose sight of what is most important in life when they set out into the adult world.